Retirement Planning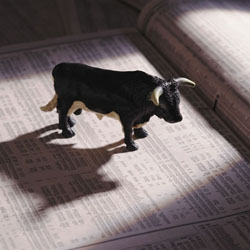 Good planning can help you take control of your finances. By understanding where you are today and where you want to be in the future, you can make smarter financial decisions.
At First Aurora Financial Group, we understand the needs of individuals, professionals, and business owners. Our team's combined experience, credentials and knowledge of a wide-range of products and services allows our group to provide top-quality, cost-effective financial strategies that are designed to help our clients realize their financial goals.
Whether it's developing a financial plan, creating a customized executive benefits program for a business, implementing a needs-based insurance strategy, or preparing a detailed asset allocation analysis, our mission is simple: to provide innovative and practical financial programs for our valued clients.
RONALD R. OLSON, PARTNER rolson@lasallest.com
RICHARD F. BISESI, PARTNER rbisesi@lasallest.com
DONALD J. EUSTICE, PARTNER deustice@lasallest.com
JEFFREY E. KAMIEN, PARTNER jkamien@lasallest.com
KAREN A. OLSON kolson@lasallest.com
TIMOTHY J. REED tjreed@lasallest.com
THOMAS J. ERVOLINA tervolina@lasallest.com
CHRISTINA F. NERI cfneri@lasallest.com
---
KNOWLEDGE • EXPERIENCE • TRUST
---