Group Benefits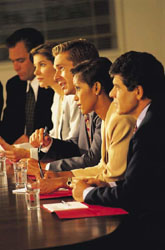 First Aurora Group Benefits   
                       In today's competitive labor market, a strong benefits package is one of the most effective tools you can use to attract and retain qualified employees.  Not only does it raise the overall value of compensation, but it helps promote loyalty, peace of mind and a sense of well-being among your workforce.  
Complimentary Proposals & Group Benefits Packets
Please contact us today!
We provide complimentary advisory services and proposals in the following areas:
Retirement Readiness Planning

401(k) Review & Development

403(b) Planning

Group 529 College Savings Advisor Plans 

Pension Plans 

Profit Sharing Plans
GROUP INSURANCE & VOLUNTARY PRODUCTS*
Life Insurance 
Long-Term Care Insurance  
Long-Term & Short-Term Disability 
Dental Insurance 
Cancer Insurance/Specified Disease 

Accident/Disability

Hospital Confinement Sickness Indemnity
ADDITIONAL VOLUNTARY PRODUCTS*               
Legal Service Plans     

Identity Theft Protection Plans 
             KNOWLEDGE • EXPERIENCE • TRUST
                           

*Group Insurances and Additional Voluntary Benefits 
not offered
                     through LaSalle St. Securities, LLC.
                   Karen A. Olson, Independent Agent & Representative